Download our guide to learn more about how cinematic videos can attract wider audiences and help your business grow!
WE PRIDE OURSELVES IN BEING THE PIONEERS FOR VERTICALLY SHOT VIDEOS ON CINEMA CAMERAS.
We create cinematic videos that capture viewers' attention on social media. From pre-production to post-production we work with our clients to make their video concepts come to life. When we founded our video production company back in 2018 we set out to fill the need of making high-quality videos
ABOUT
We have packages for established brands that are looking to stand out against their competitors, Brands who have a story to tell, but haven't found the right way to tell it in a way they would be proud of and Fortune 500 companies who have a strong social media presence.
We provide value to brands who are lacking video content to share with potential and past customers, as well as giving them other marketing materials that match the quality of what you see on TV commercials and ads.
"After His Life" is a docudrama that chronicles the route grief takes with widower Christina in the first 21 months after her husband suddenly, and unexpectedly died. She has to wrestle with feelings of sadness, shock, guilt, numbness and ultimately depression that all threaten to upend her life. The documentary examines the non-linear path that grief takes and illuminates what might be a path toward healing.
The film explores the future of filmmaking and the place that vertical documentaries have in cinema. It is shot natively vertically to further highlight the isolation and personal nature that a battle with grief brings. This cinematic choice continually brings the viewer closer to Christina and visually aids in de-emphasizing the environment and emphasizing the emotions, situation and person on screen.
contact the cork bros, LLC
creating cinematic content from the event and adding a level of fun when we come to your event!
CONTACT
contact the cork bros
creating cinematic content from the event and adding a level of fun when we come to your event!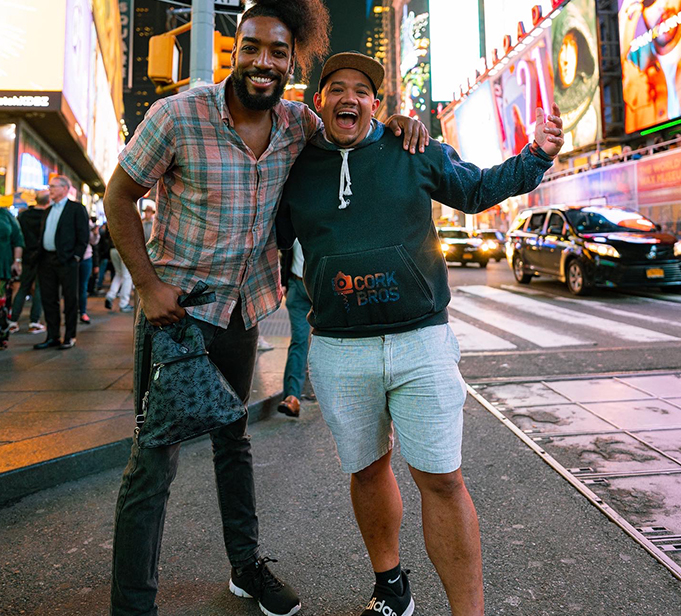 We believe video is one of the most powerful tools a business can use to connect with its customers, and we're passionate about helping our clients create videos that make an impact.
Sign up for our free newsletter to access the best video production tips and advice!